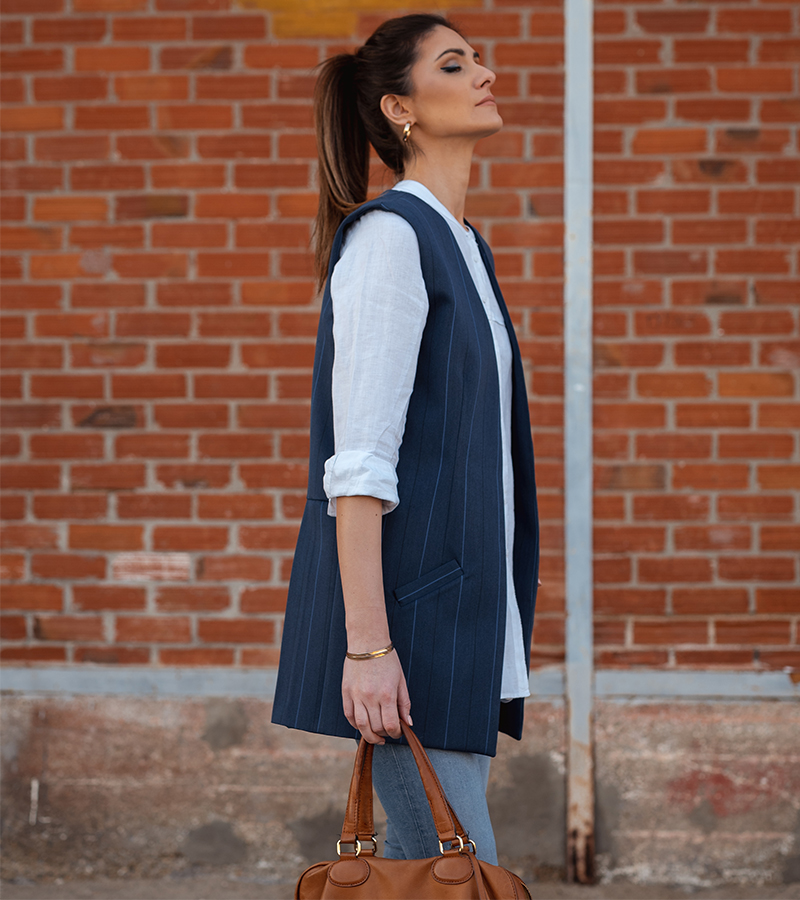 It all started with The waistcoat.
The moment I designed, patterned and sewed my first waistcoat, was the moment I fell in love with that specific piece of clothing.
The complexity of construction, the remarkable versatility of this garment and the creativity it entails in the designing processis the reason why I have given them my exclusive attention.
Each waistcoat is one of a kind.
Handmade with attention for you.
To live in your closet for life.