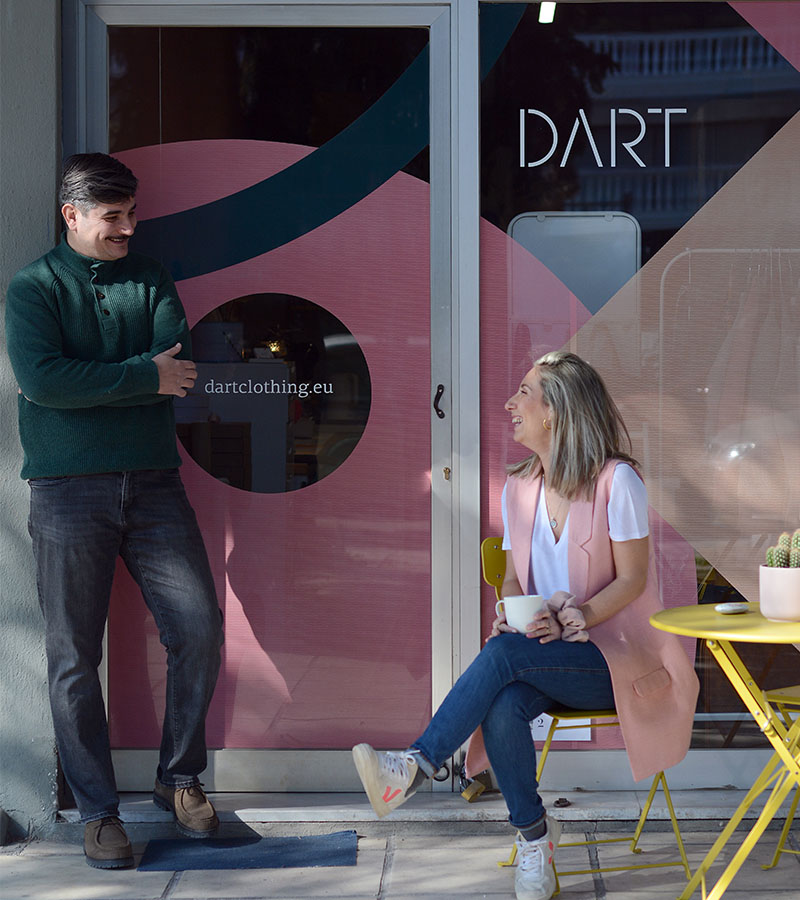 DART is a Greek online fashion brand, based in Thessaloniki.
Its purpose is to produce high quality, exciting and long lasting garments that are sustainably craſted and produced. Our focus is to create beautiful and durable clothes that add value to your closet. Our hope is to inspire you to acquire clothes that are made to last, worthy of care and passing on.
Our commitment is to make meticulous craſted clothes in limited quantities. We want to create clothes that provoke feelings and make our customers feel special .To that end, we handmade our designs in small numbered quantities.
Dart is an advocate for slow fashion.
We strive to make high quality garments that are locally sourced and produced taking into consideration the values that define us. We put emphasis on sustainable processes, while taking a considered approach to consumption.
We believe that creating a garment is an art that is slowly dying.Therefore we want to show the significance of the craſt and celebrate the skills of the craſtspeople who create them. We build personal relationships with all of our partners and suppliers, considering the value of their work, working hand inhand with each, with the intention to have a long term collaboration.
Our clothes are designed and handmade for you in Greece and we intent to keep it that way.