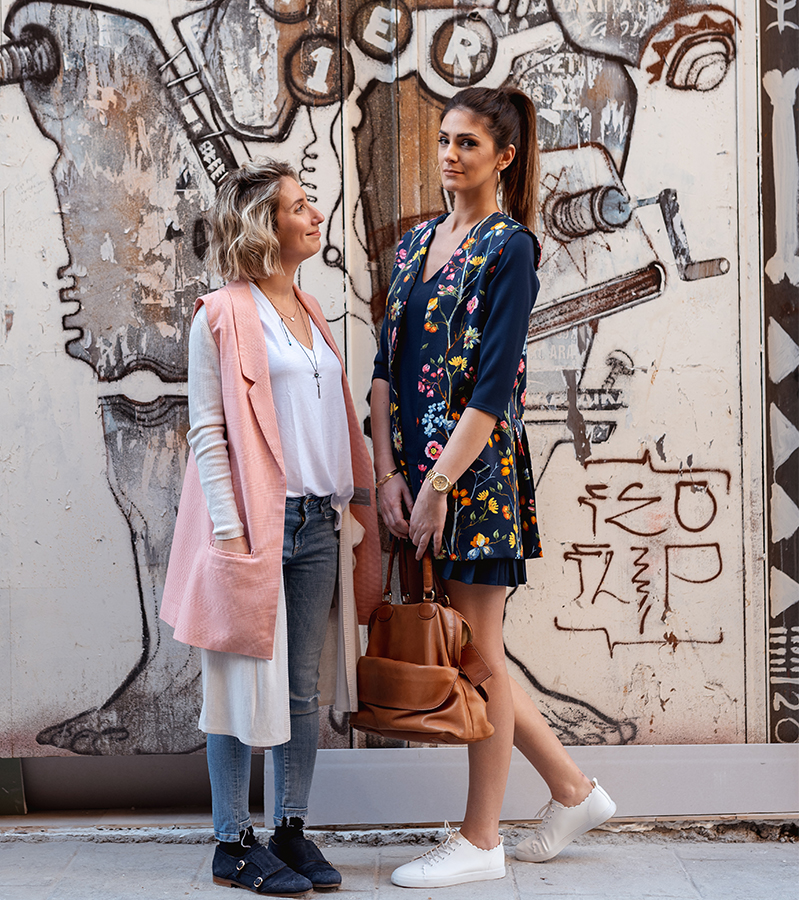 I am a Fashion person if that is a word.
I have loved clothes for as long as I can remember. Aſter all, it runs into my blood, considering my Grandma was – well still is at 85 – a glorious dressmaker. As a child I spent plenty of aſternoons around the sewing machine, the thread spools and the handmade patterns helping my Grandma, never expecting that I will be doing the same thing one day.
Growing up I followed a different occupational road, still in love with clothes and the joy they bring me. Aſter my business studies I spent two years in the UK, living in London where I was surrounded by fashion fireworks that made me start thinking about how I could make Fashion more of a permanent situation in my life.
It all started, in 2013 a year aſter having my daughter and having realised that my time away from her had different meaning and value. It was then that I decided that I needed to get my hands dirty with Fashion. Styling was cool, sketching and imagining clothes was fun, however I wanted to learn how It was made, the way it worked, how every line on paper was transformed to fabric and into the clothes I loved. So aſter many years of studying, sketching, creating, sewing and planning Dart was born.
Dart is my journey.
The journey from a piece of paper to a combination of colours, textures and fabrics transformed into a piece of clothing that is made with love and attention. It is this journey that we want you to come along and join us. So that we can make you a part of the process, to show you how magic happens from a single pencil line to a garment that you will love and keep forever.
Danai.